5 current blues artists you should know
Most fan of blues know of the classic artists of the genre, think BB king, Robert Johnson, Blind Willie Johnson, and Koko Taylor. Many blues fans also know of their local favorites but don't know the current, young and talented blues musicians around. When many of us think of blues today, we think of Keb Mo, Buddy Guy and Stevie Ray Vaughn and although they are great we miss out on the "lesser known" blues musicians. This is my personal list of beloved artists who are alive and playing today. Make sure you check them out and If you want more a modern artists, be sure to comment or share that you like this article!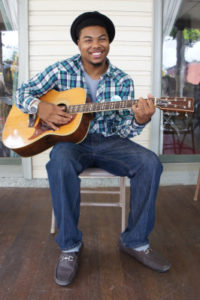 If you haven't heard of "mookie" be ready to have your mind blown. This young man, who is only 24 is a rising star in the blues music community down south. Born in Arkansas and living in Louisiana, Mookie is a hidden gem of the delta. He got his first guitar at 14 and since then has played with many local legends in the southern us. His style? A chill and haunting blues that typically comes from the mouths of folks that have been on this earth much longer. With all the depth of the old masters he brings a youth and respect to the amazing gender of Delta blues and Is one who should be on your radar for sure. You can listen to some of his songs, here, here, and here
Another young man, this time only 22. Jontavaious is a beloved delta blues musician. Rising to fame through, a deep love of blues and headlining the TajMo tour, Jontavaious deserves every bit of his fame. He's loved for really getting the "soul" of blues music and says this about why he plays the blues.
How do you describe your sound? -interviewer
My instrument sound is simple; my voice is what I put on the forefront. I feel that's what the blues is about. When you start focusing on your instrument more than vocals you are forgetting the purpose of the blues, which is to tell a story. – Jontavaious Willis
His music is amazing and is a great representation of delta Blues. If you aren't sure about that style of Blues I highly suggest you listen to him and Mookie for a modern but traditional sound. Watching them play makes it clear why this style of blues is so beloved. Check out Jontavaious Here, Here and here!
Those who know her music may give me a head tilt about this artist. "But… is she blues?" Some may ask. I firmly believe that there is there are artist who fit into blues because of WHAT they play and sing, and there are others who fit because of HOW they play and sing. Bettye, is primarily a soul singer. Yet, she brings a deep mournful quality to many of her blues covers and slower songs that makes me add her to this list. She's been enamored with the music since since she was young, and although has been playing for many many years, hadn't gotten massive recognition until more recent years. She's been nominated for Grammy awards three times. Her twist of soulful, groovy, melancholy is right up my alley for folks in the "cultural blues" Side of things. A good amount of her songs catch you off guard by bringing you to tears, surprising with the depth of voice alone and it only deeps once you add in the band. You can listen to some of my favorite songs from her here and here.
Cedric is the grandson of RL Burnside. IF you haven't heard of RL Burnside,where have you been?? Look him up then come back , Cedric is his grandson and a amazing blues man in his own right. He seems to be primarily a drummer and I love this twist on the Bluesman troupe. You can have soul and express without playing guitar or harp. He. Is. Amazing. His fills and improvisation is
So inspired and if you need a rhythmic challenge for your music or dancing, Cedric is a great choice. The percussion influence gives his music more of a Chicago/rock feel, with some distorted sounds on top of his percussion, but even with listening to the same song a few different times, you'll find more things to hear in the various layers. His mesmerizing mix of older elements with his modern style will keep you on the edge of your seat listening. If you aren't sure that delta is your favorite style, although he does play hill country blues too, he's your guy! Check out some of my favorites here, here, and here. and an interview here.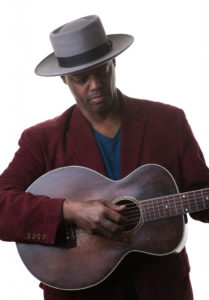 Majority of readers have seen the writers performance while using Eric Bibb's " come back baby". During the creation of the piece I was surprised that many people had never heard of him, or the song. The music is acoustic and often described as pre-war blues. He brings a sweetness and a calm to his very heartfelt music. He pulls so much emotion out of his guitar strings and has gotten many honors and recognition our the years for it. You can hear his humbleness in his music which is unassuming but also incredible. His relationship to the civil rights era makes him unique, along with Bettye, on this list and influences his music for sure. Somehow he seems to fly under the radar of some blues lover and I adore his mix of folk and blues into something unique and impactful in the blues music scene. If you haven't heard his music, you have to check it out here, here, and here.
Who reading this knew of all five of these artists? Is there someone you want featured in the future? You should check out every single one of them. They all have interviews online, features with others, a few have albums coming out/recently out and you should support them. If you follow them on social media you may find that they post regular blues history of interesting topics. Let's expand out knowledge of living blues artists as much as we focus on the ones who have passed. These folks are pouring their souls into the art form and preserving and innovating the genre at the same time. Give him a listen, Here, and Here
Subscribe to not miss any upcoming posts, including "Black v African-American:the debate", "gospel and blues", and "so you want to run your first event" ! Also the secret interview!